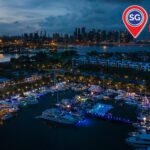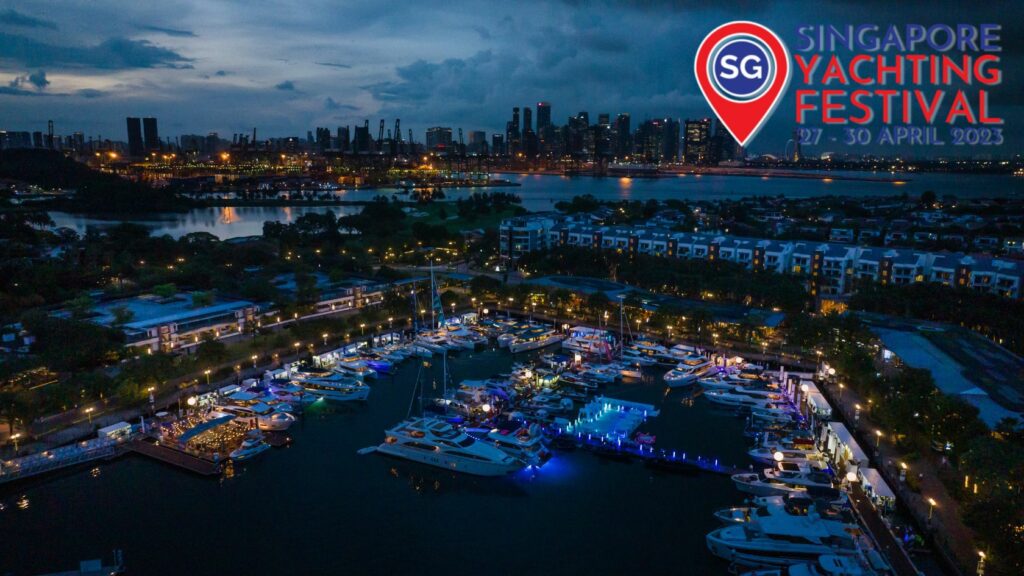 The recent Singapore Yachting Festival was a resounding success, attracting over 9,000 attendees who were treated to a spectacle of 55 yachts and 74 exhibitors. The event marked the much-anticipated return of yacht shows in Asia. One of the highlights was the unveiling of the BRABUS Shadow 500 Cabin and the Axopar 22 T-Top by Derani Yachts, making their debut in Singapore.
A noteworthy feature of the festival was the ONE°15 Marina Club's extensive $7 million renovation in Sentosa Cove. This marina, one of three in Singapore catering to superyachts, underwent the renovation primarily to enhance berthing efficiency. General Manager Jonathan Sit expressed that the demand for larger boats became evident shortly after the marina's opening in 2007.
Local brokers were selling vessels in the 24-30 meter range, but the marina could only accommodate boats up to 18 meters. Recognizing the need to adapt to market demands, the renovation successfully increased berthing capacity by 18% per berth and doubled the number of superyacht moorings. Despite these significant improvements, the marina is already operating at full capacity, with a waiting list of approximately 80 vessels.
This shortage of available berthing space is expected to worsen as luxury yachts in Asia continue to grow in size. Prominent builders in the region, such as Taiwan's Horizon Yacht and Fleming Yachts shipyards, contribute to the rising demand for berths.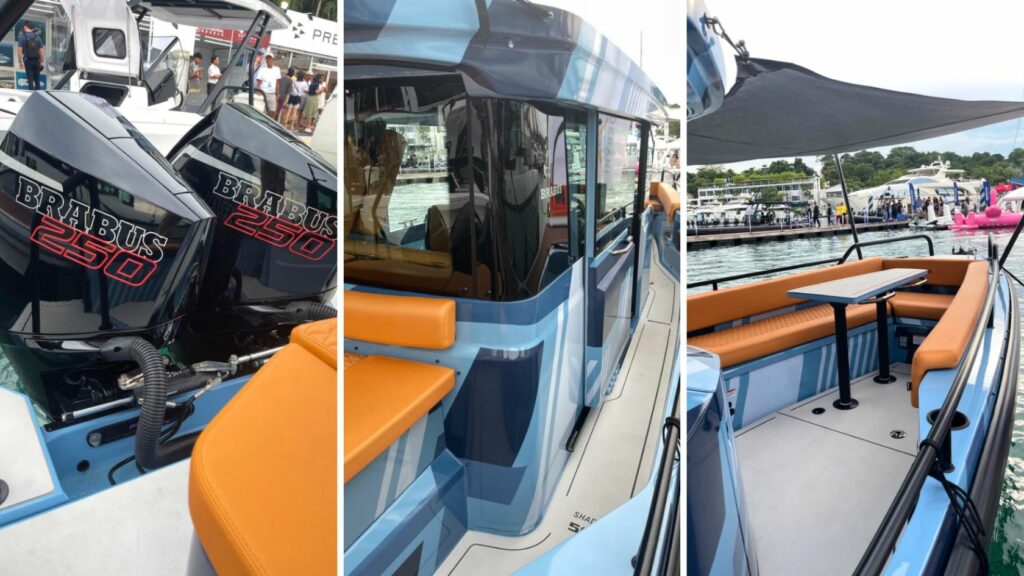 Turning back to the festival's highlights, the BRABUS Shadow made a lasting impression by embarking on a remarkable journey of over 1,000 nautical miles from Phuket to Singapore and back, braving challenging seas. The awe-inspiring superboat attracted attention with its gorgeous glacier blue camo wrap, cutting-edge technology and mesmerizing performance, captivating the crowd throughout the three-day event.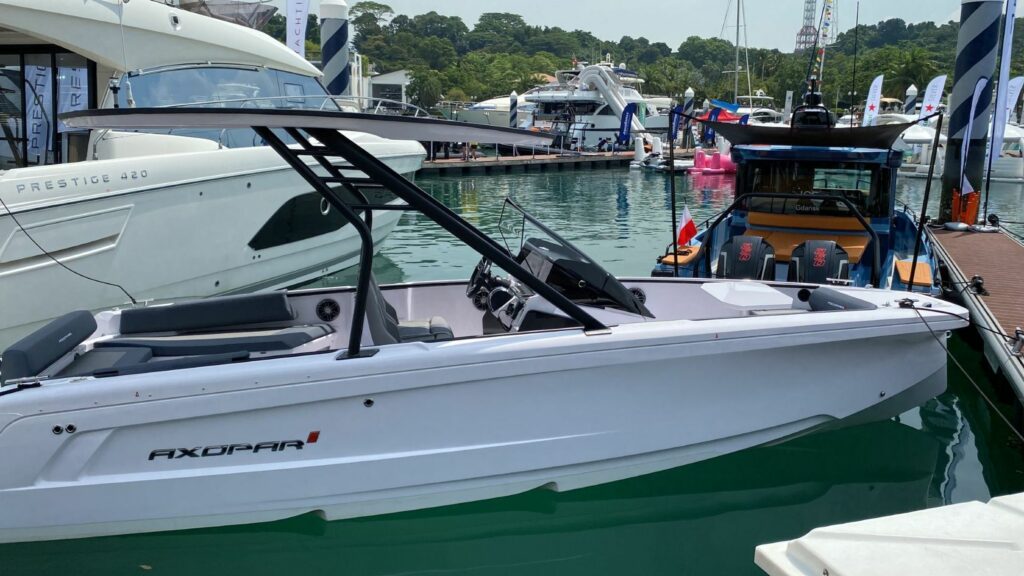 Another standout at the festival was the highly acclaimed Axopar 22 T-Top, which made its premiere in Singapore. This vessel, renowned for its exceptional performance, comfort, and convenience, garnered significant interest from boating enthusiasts seeking year-round adventures on the water.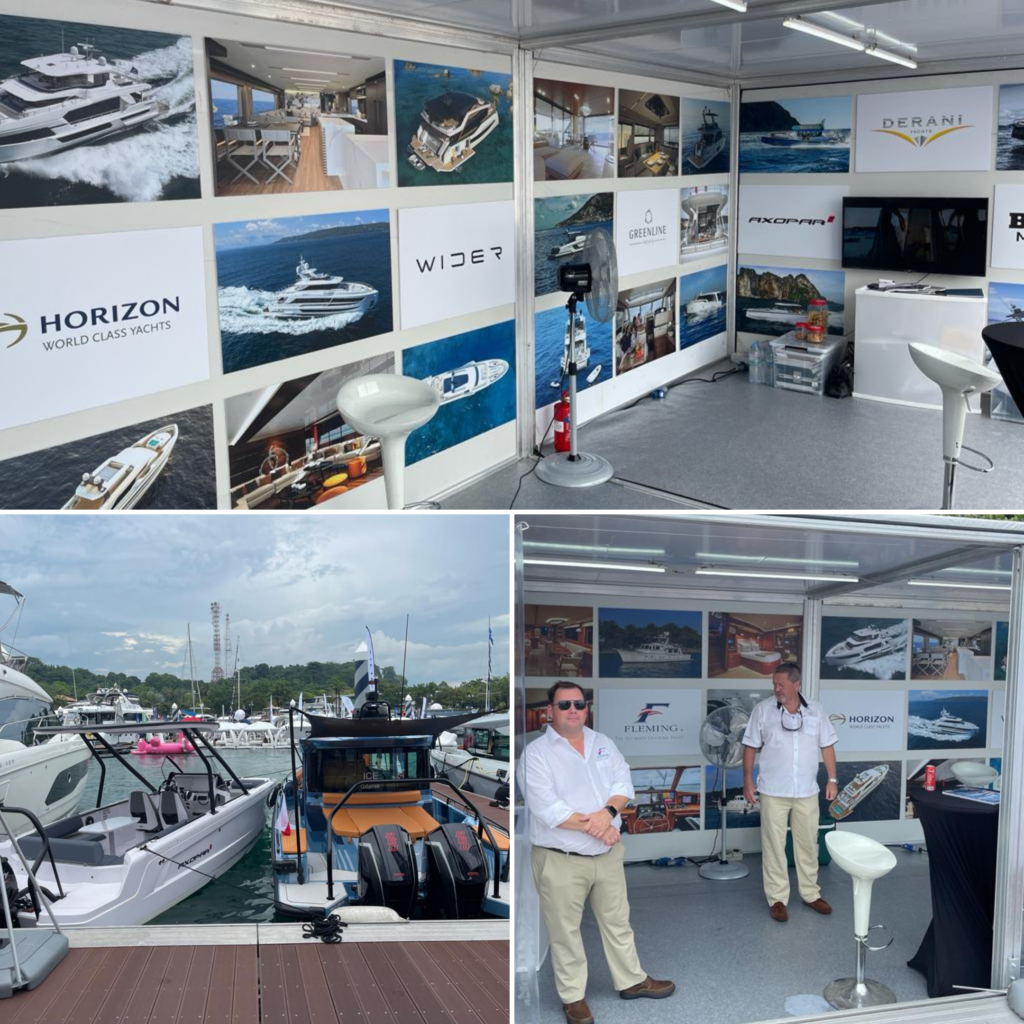 The resounding success of the Singapore Yachting Festival underscores the immense interest in the marine lifestyle in Singapore and the broader region. It serves as a testament to the continuous growth and maturation of the yachting industry, signaling an exciting future ahead.