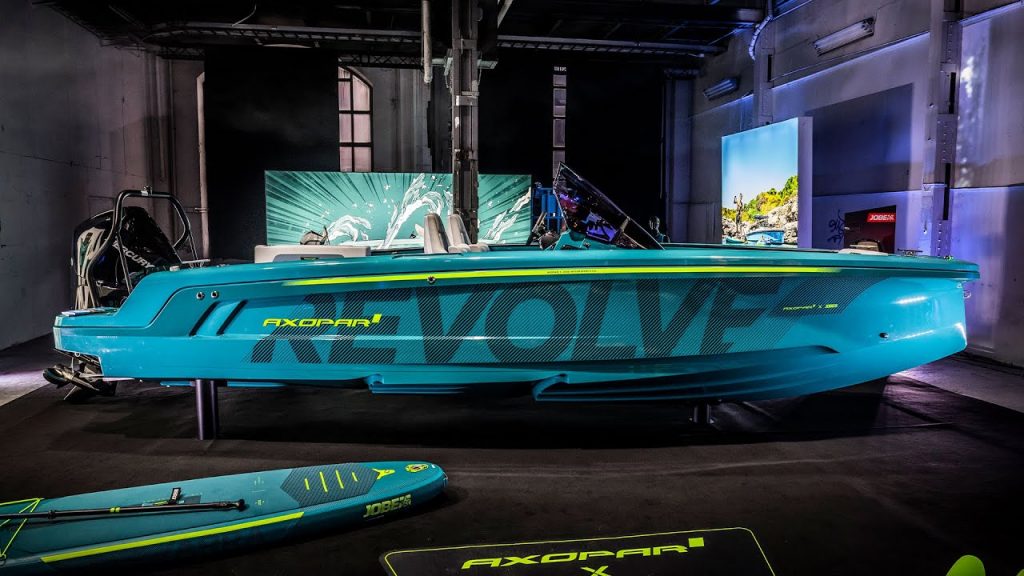 The Axopar 22 was launched via live online broadcast from Helsinki in December last year. In a partnership between Axopar and Jobe Watersports, two unique versions of the Axopar 22 have been produced – the Axopar x Jobe Revolve and the Axopar x Jobe Revolve XXII.
Who better to give you an in-depth guide to the Axopar 22 than Axopar's founding partner, Jan-Erik Viitala? Take a detailed look at the hull design, handling, fuel economy as well as the standard and optional features of the Axopar 22 range, including the Axopar X Jobe Revolve and Revolve XXII models.
The video not only shows you how to access essential functions, like the main switches and fuel cut-off valve, but also gives valuable in-use driving and manoeuvring tips, explores all possible features and options, and explains the benefits of this range compared to other similarly sized boats.
Looking for even more information on the Axopar 22? The following English language video walkthroughs from two Axopar dealers are also well worth checking out…
The multi award winning Axopar range of boats are available in 22, 28 and 37 foot models and a variety of configurations which are ideally suited to the boating environment in Asia.
For safe, fun and exciting boating, nothing beats an Axopar. Discover more about the Axopar 22 Spyder, the Jobe Revolve XXII edition and other Axopar models…