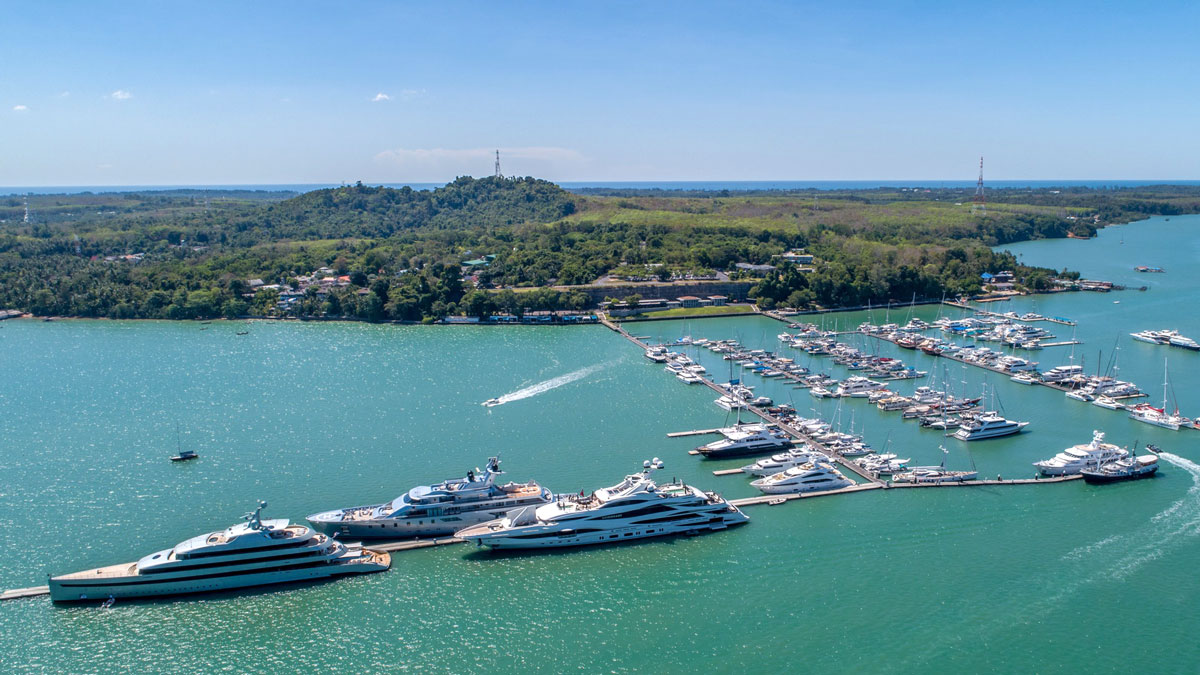 Derani Yachts are pleased to announce their participation in the Thailand Charter Week will be held at the Phuket Yacht haven Marina from the 16th to the 21st of November 2019.
On display will be the 15 metre Defever 49 trawler "Sea Princess" which is in the finishing stages of an extensive and total refit by Derani Yachts, photos will be available soon. Sea Princess will be available for the coming high season for day trips and longer overnight cruises around the stunning waters of the Andaman Sea.
The Thailand Charter Week will be coordinated with the Ocean Marina Pattaya Boat Show in the Gulf of Thailand running from the 21st to the 24th of November.
The Thailand Charter Week will not be open to the general public as it is a business to business event aimed at promoting Thailand as an international charter destination to local, regional and international charter brokers, central agents, luxury travel agents and tour operators. For the first year the target is 15 to 20 crewed charter yachts from 15 metres and above and 40 international charter brokers.
The format will follow 3 days of on-water display followed by a 3-day familiarisation cruise around the waters of Phuket and the Andaman Sea to introduce brokers and agents to some of the finest cruising grounds in Thailand and the rest of Southeast Asia.
Organised by the Thai Yachting Business Association, the Thailand Charter Week is a first in Asia, inspired by industry run events in the Caribbean and Mediterranean. The event will be managed by an organising committee of TYBA members including Fraser, Camper & Nicholsons, Northrop & Johnson, Asia Yacht Agency and other local and regional charter companies.
The TYBA will also employ the services of Lux Inc Media to provide organisational support and promotion of the show. Lux Inc is well known across the Asia Pacific region for providing high quality, luxury publications, digital media and Lifestyle events such as Yacht Style magazine and the Penang Rendezvous.
The TYBA has 40 member companies engaged in the Yachting industry in Thailand. Matthew Na Nagara, Chairman of the TYBA, had this to say about the event.
"The Thailand Yacht Business Association is very happy to be able announce the first Thailand Charter Week 2019, which will be held from November 16-21 at Phuket Yacht Haven, a beautiful venue that caters to all sizes of yachts, up to mega yachts."
"Yacht Haven is ideal for both viewing the yachts and accessing the beautiful cruising destinations around Phuket. It's also close to the airport, which is ideal for our international visitors."