The Derani Yachts office in the Phuket Boat Lagoon marina has moved, but only by a few metres. After almost eleven years at our purpose built office we are delighted to announce we have moved to a new purpose built building adjacent to our old office and part of the new and expanded former Watermark building.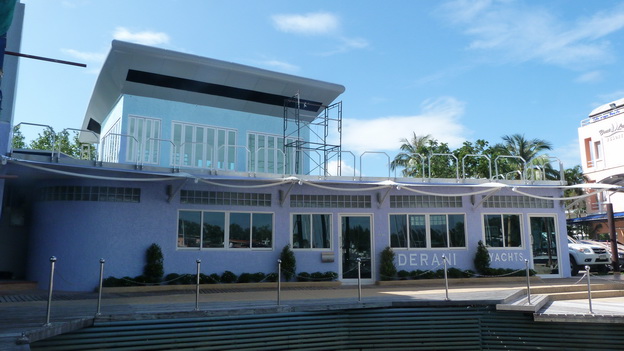 The old office has already been demolished and will be replaced by an open area which can be used for events and new product launches. Just like our old office the new premises offer a panoramic view of the Boat Lagoon marina and also feature a roof terrace that can be used for private functions and events. Adjacent to the terrace is a VIP meeting room for private client discussions.
The old Watermark building is due for completion by the end of 2015 with a grand opening party in the New Year. Derani Yachts are pleased to continue their relationship with the Phuket Boat Lagoon marina and their extensive refurbishment and improvement program. Derani Yachts will continue to offer their full range of services from their new premises including new and used boat sales, charters and yacht management and services. Call in to see us in our new location and let us help you realise your boating dreams.