Following the postponement of the inaugural Phuket Yacht Show earlier this year it has been announced that it will now go ahead from 11-14 February next year. While the boating public may welcome the idea of another boat show few in the boating industry see it as a good thing for Phuket. The question is "Does Phuket really need a second boat show or just a better boat show?"
The Phuket Yacht show has been renamed the Thailand Yacht Show and the location changed from the Yacht Haven marina to Ao Po Grand marina. Promoted as a superyacht charter show but with smaller yachts and boats, both new and pre-owned, also on display for sale as well as charter, clearly this will be in direct competition with the already well established Phuket International Boat Show which precedes it by 5 weeks from 7-10 January.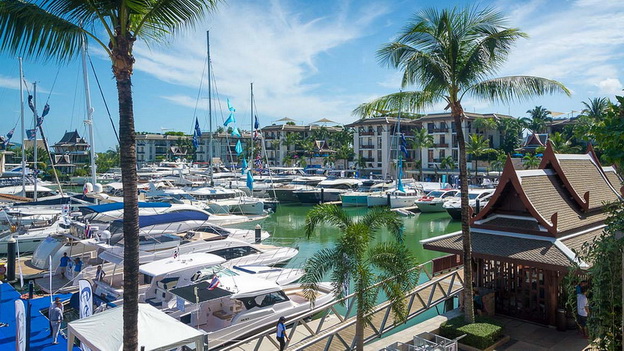 There can be no doubt that the Phuket boating industry and the Phuket boat owners will be watching the situation unfold with interest.