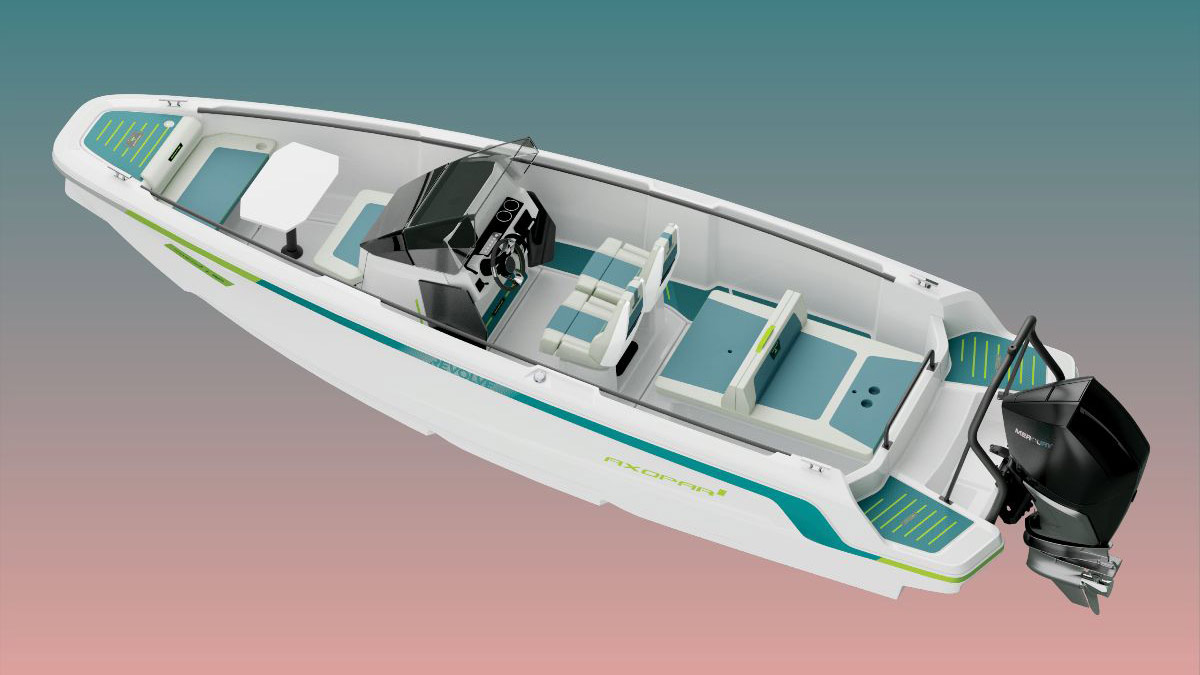 Axopar announced their entry-level boat – the 22 Spyder – in July of this year and we're expecting the official launch at the Boot Düsseldorf show in January 2021.
With a price tag in the region of just €49,000 'turn-key ready' at the factory and inclusive of a Mercury F115hp outboard and 19% VAT, the forthcoming Axopar 22 will continue this market-leading, favourable trend.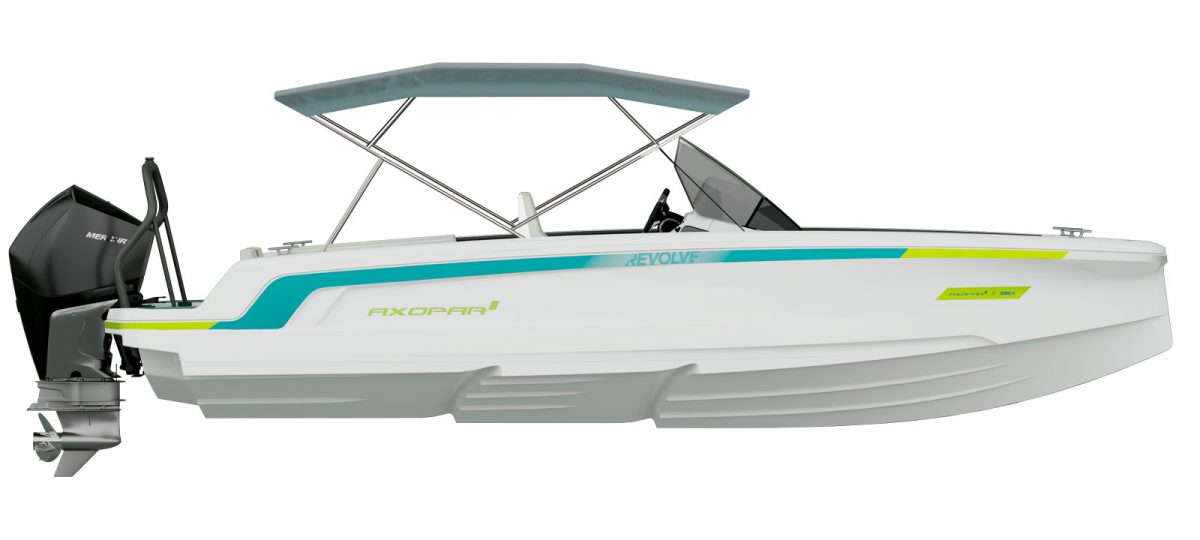 A partnership between Axopar and Jobe Watersports has produced two unique versions of the all new Axopar – the Axopar x Jobe Revolve (above) – with its white hull and Jobe graphics package, featuring neon green detailing and further complemented by interior detailing in turquoise – and for the ultimate Jobe experience, the Axopar x Jobe Revolve XXII (below) – with a custom-made hand painted special turquoise colour throughout the whole boat, accompanied by an extended full-size 'Revolve' hull-wrap graphics.

Offering first-in-class handling, seaworthiness and safety, combined with the efficiency and comfort that its bigger 28ft and 37ft siblings are renowned for. A smart boat that packs a punch and will turn heads wherever you go, and all without breaking the bank!
Axopar 22 Spyder is capable of commuting comfortably in changeable conditions and remains predictable and logical in its behaviour, no matter what weather conditions are thrown at it.