Derani Yachts are delighted to announce that they have been appointed the Thailand, Malaysia and Singapore dealers for Horizon Yacht.
Horizon Yacht, the parent company of Horizon Group, was co-founded in 1987 by CEO John Lu, Mr. Gong Shan Chiai, and Mr. Cheng Shun Hui in Kaohsiung, Taiwan. A naval architect by training, Lu's mission was clear and remains unchanged to this day: To build the ultimate dream yachts for his clients.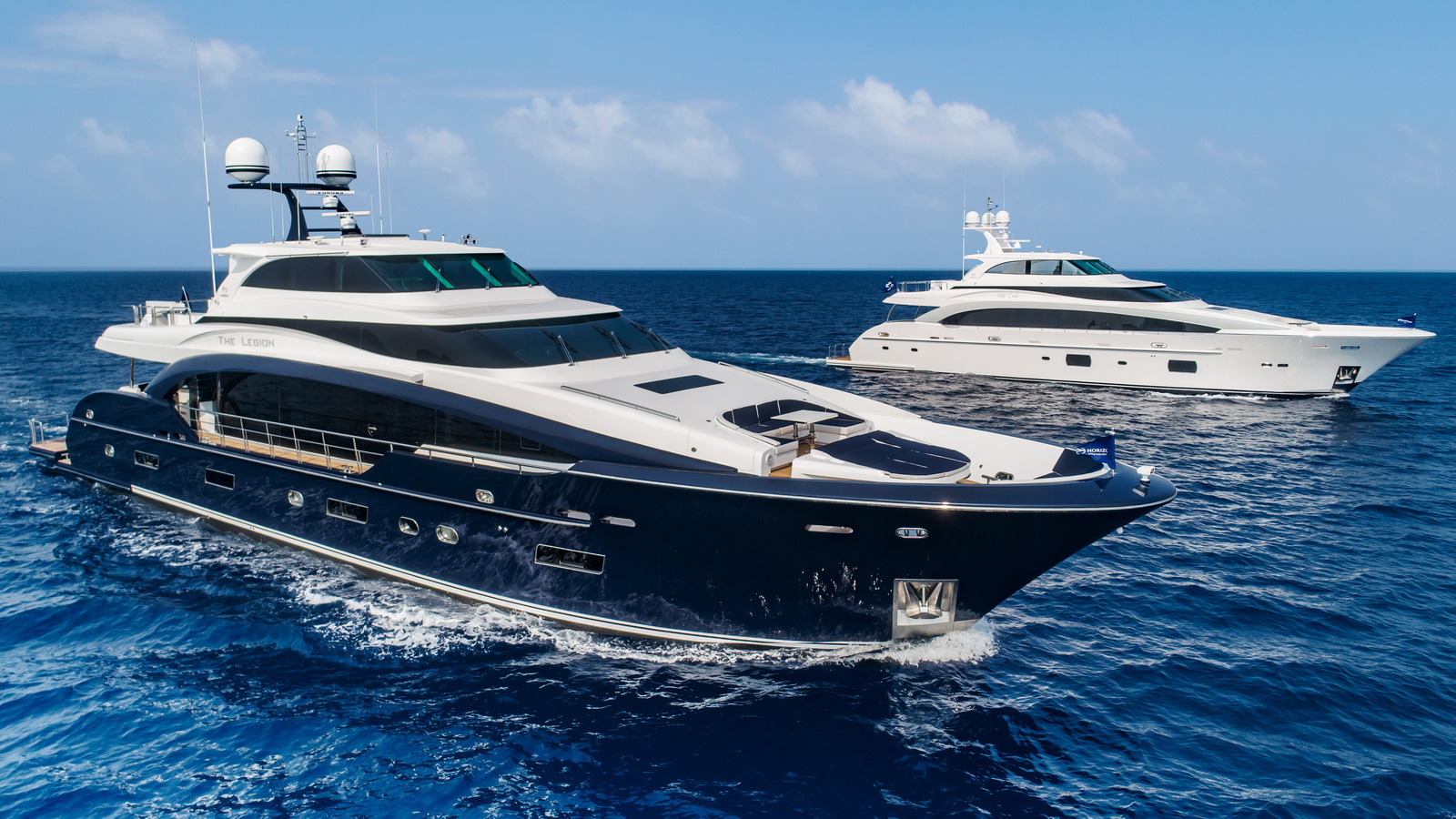 Since its inception in 1987, Horizon has emerged as the leading Asian yacht brand in the luxury yacht market and is known throughout the industry for its sophisticated craftsmanship, superior build techniques, and innovative technology. Horizon Group contributes to one-third of Taiwan's total yacht exports and has elevated the country as one of the world's top five luxury megayacht-building nations.
Horizon has been honoured as "Best Asian Motor Yacht Builder" 13 years in a row and is recognized as one of the Top 10 Global Superyacht Companies by The Superyacht Report and is the first and only member of SYBAss (Superyacht Builder's Association) from the Far East.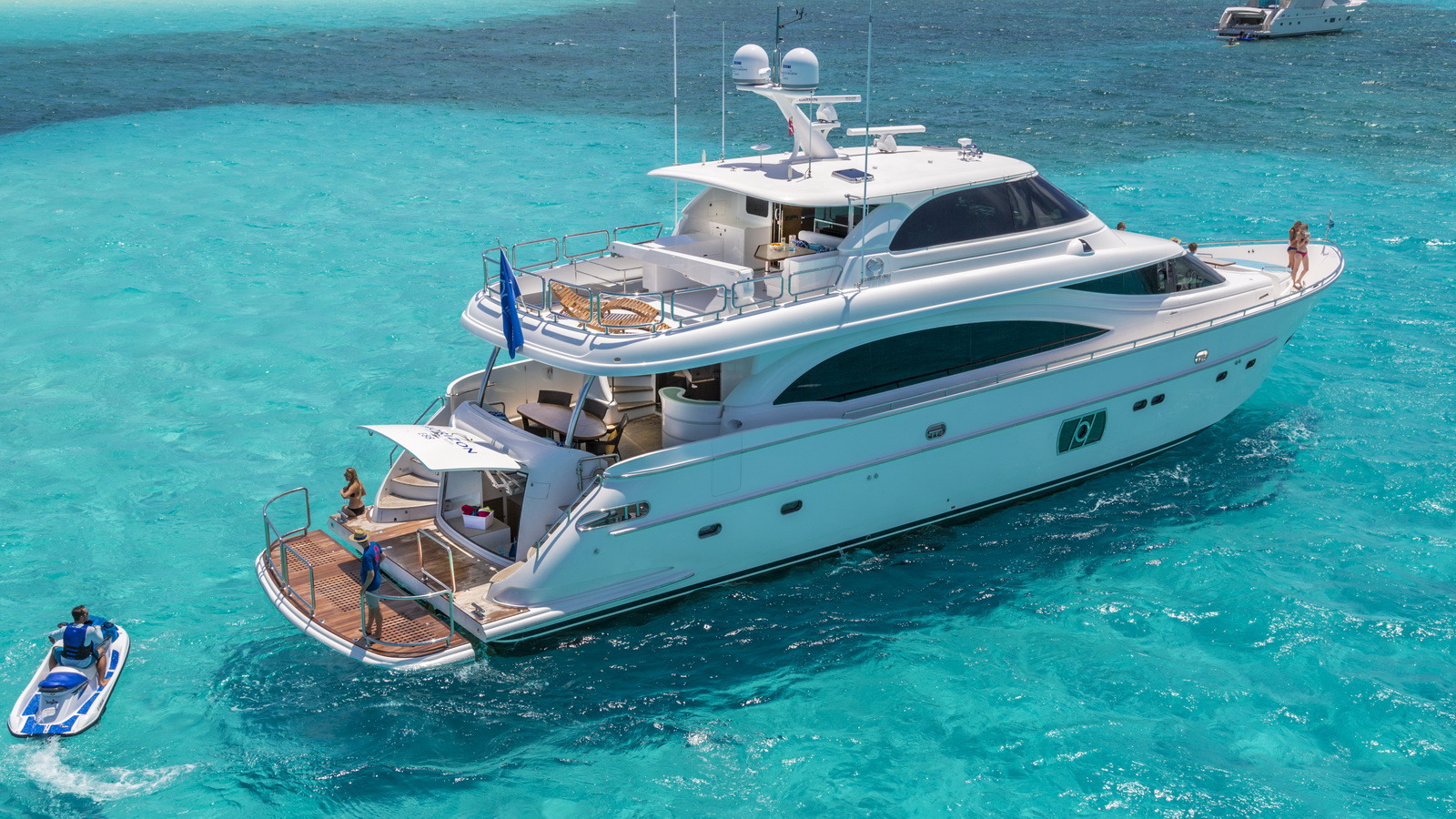 Horizon build yachts from 56 to 150 feet in eight different model ranges. Among these are the E series which blends luxury and elegance with functional design in classic flybridge motoryachts from 56 to 98 feet. Open and enclosed bridge versions are offered on select models with a multitude of layout options, allowing the E series to satisfy virtually any cruising lifestyle.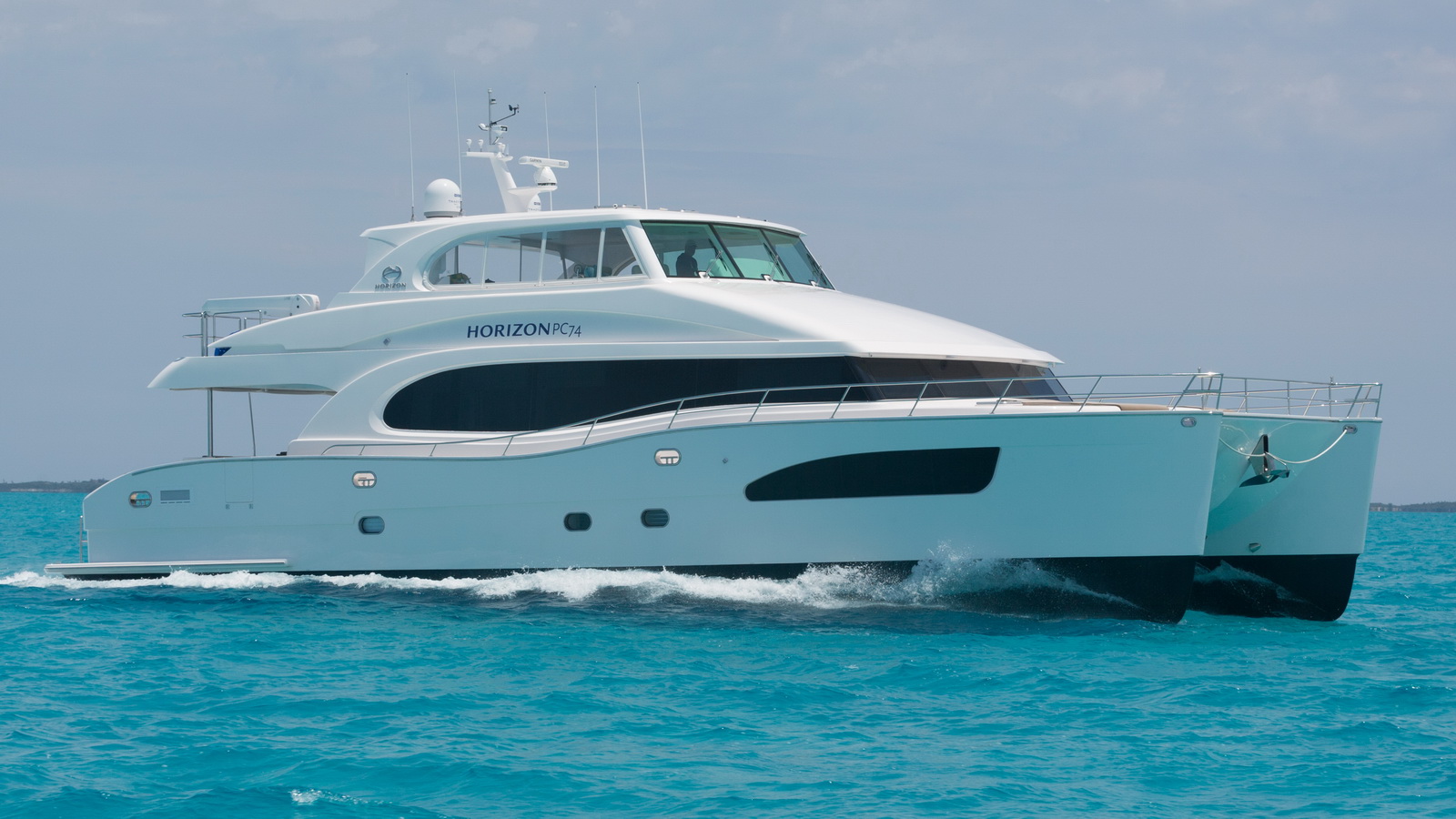 Another style which is popular in Asian waters is the PC series which is designed, engineered and built as an advanced luxury cruising power catamaran series and is perfectly suited for the cruising connoisseur. Available in four models from 52 to 74 feet the PC series includes features normally found on much larger motor yachts, the PC series offers elegance, comfort and space on a yacht of a manageable size that is suitable for owner operation.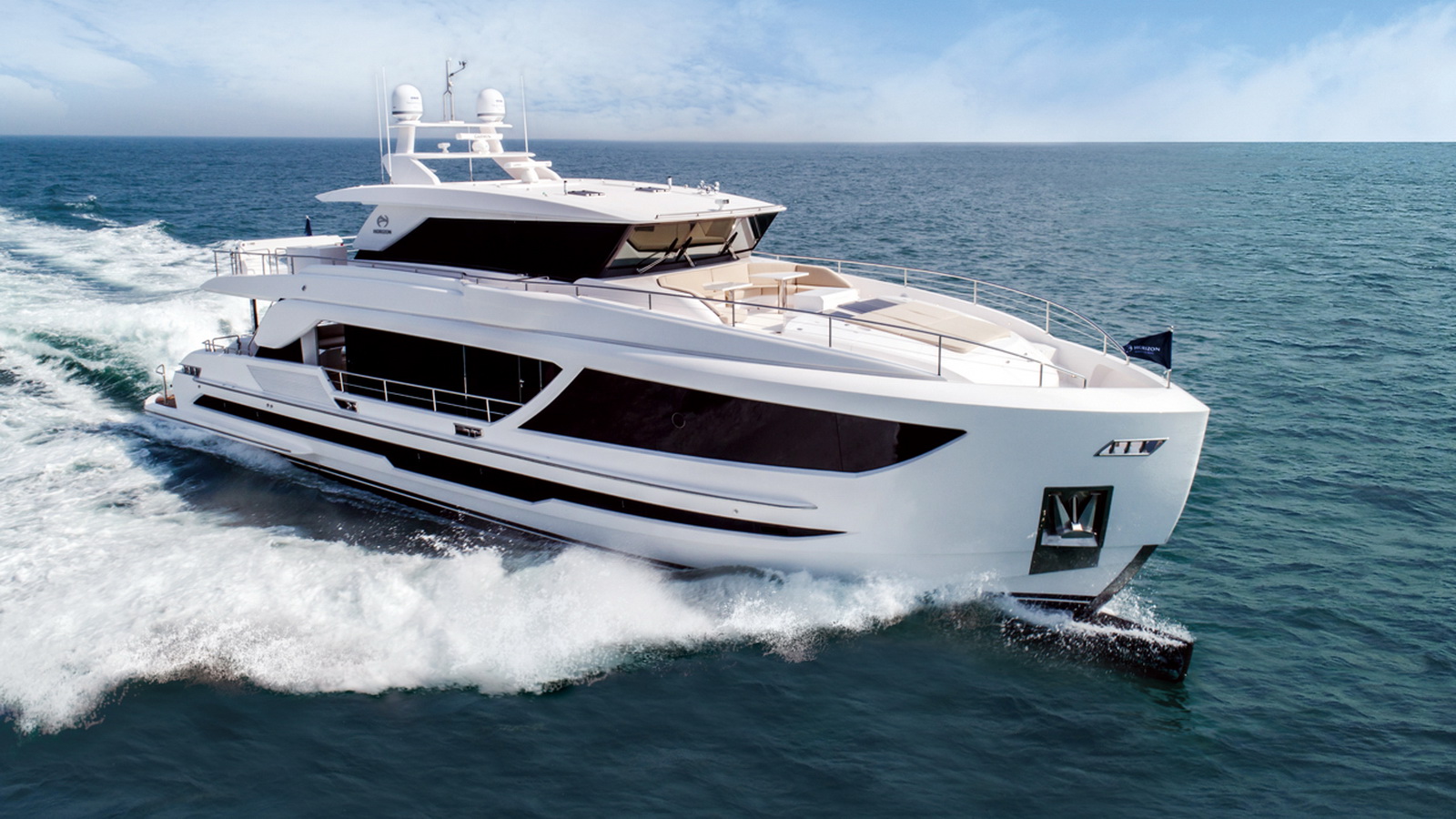 Horizon's latest design is the ground-breaking FD series. From the design studio of Cor D. Rover and Horizon Yacht, the FD Series offers advanced fast displacement motoryachts that blend modern flair with functional living and entertaining spaces. The yachts in the FD Series are fitted to the highest standards with options for owner customization. Perhaps the most significant aspect of the FD Series lies below the waterline, where Horizon's proprietary High-Performance Piercing Bow design, hybrid hull shape, and tunnel design deliver efficient cruising speeds and excellent stability, while also providing increased interior volume and comfort. There are 6 different models of the FD range currently in production from 75 up to 102 feet.
Derani Yachts was established in Phuket on the Andaman coast of Thailand in 1999. Phuket is at the centre of one of South-East Asia best cruising grounds. Our services include sales of both new and used boats, maintenance and yacht management, crew and deliveries.
As a relatively new boating market Asia tends to be very brand-driven market and for that reason Derani Yachts has selected a range of internationally recognised leading boat brands.