A genuine 'game-changer' when first unveiled at the beginning of 2014, the 'triple award-winning' Axopar 28 has redefined the affordable sports boat market by offering customers a boat that is not only stylish, but fun and exciting to drive, well put together, with modular deck and accommodation spaces and a very good price/performance ratio in class.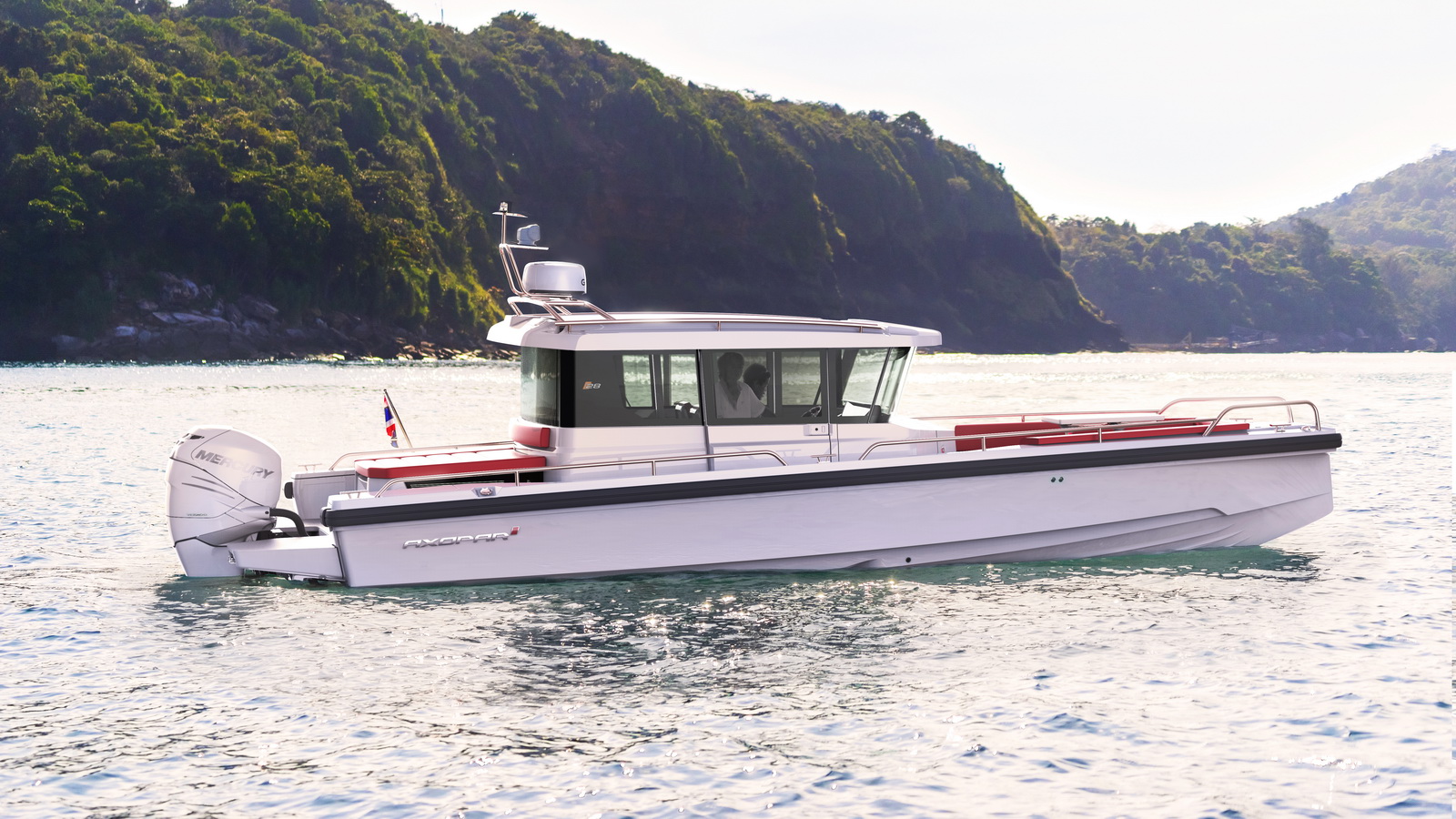 With combined sales of all models now in excess of a staggering 1,000 units, comprising 700x 28's, 200x 37's and 100x 24's, the Axopar concept has been developed from scratch around an outboard engine configuration. In 2016 judges from three different, independent boating awards praised the 28 for combined factors such as overall design, innovation, use of space, performance, good handling and craftsmanship.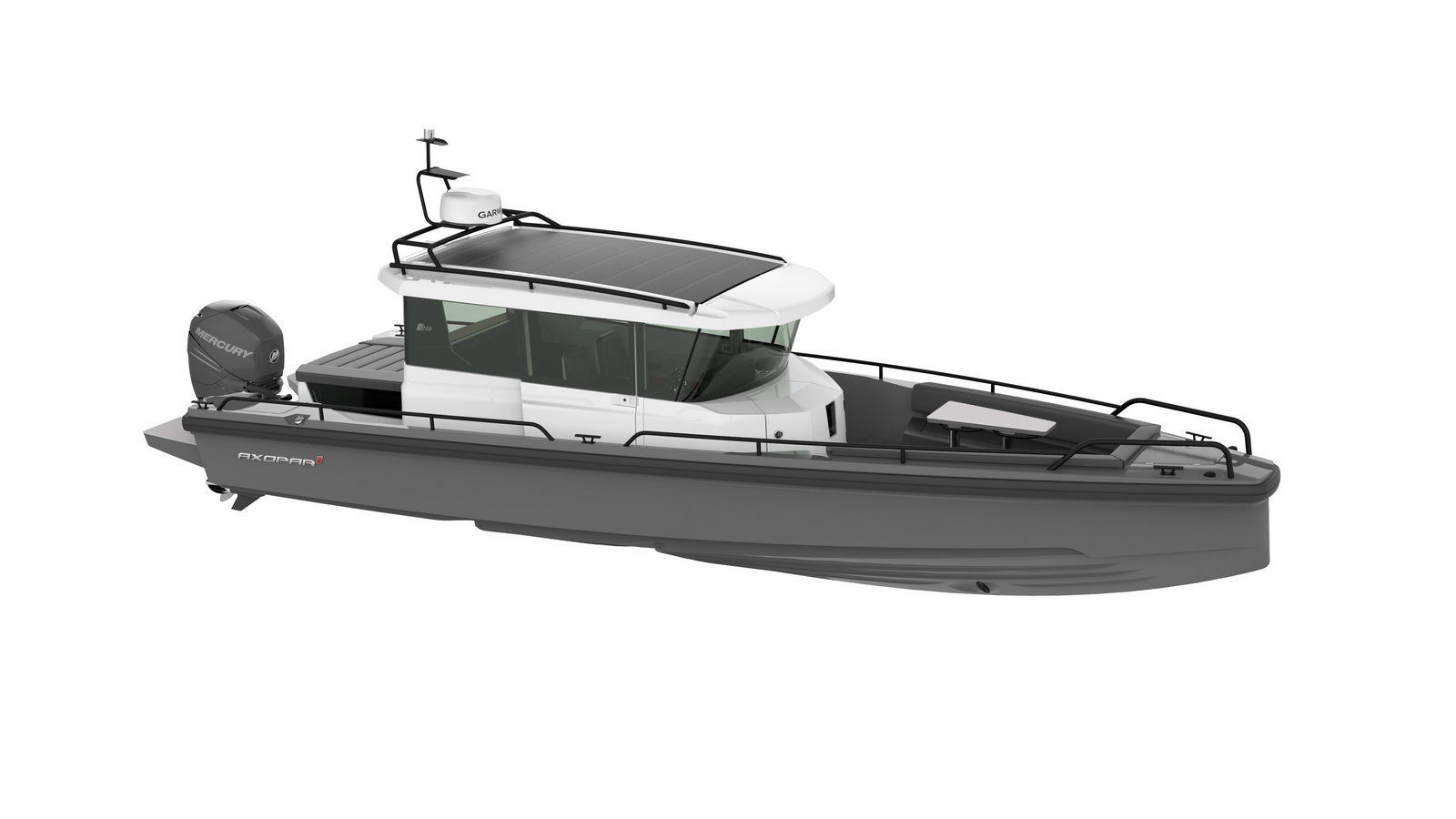 The result of continuous product development, combined with three years worth of valuable feedback from existing owners, Axopar have brought about an extensive facelift design for the Axopar 28 / 2018 model year. Intended to maintain their competitive edge and keep attracting new customers, this will be a 'world boat' concept that will see the same Axopar 28 model being offered across our 60 strong dealer network, across 30 counties and five continents.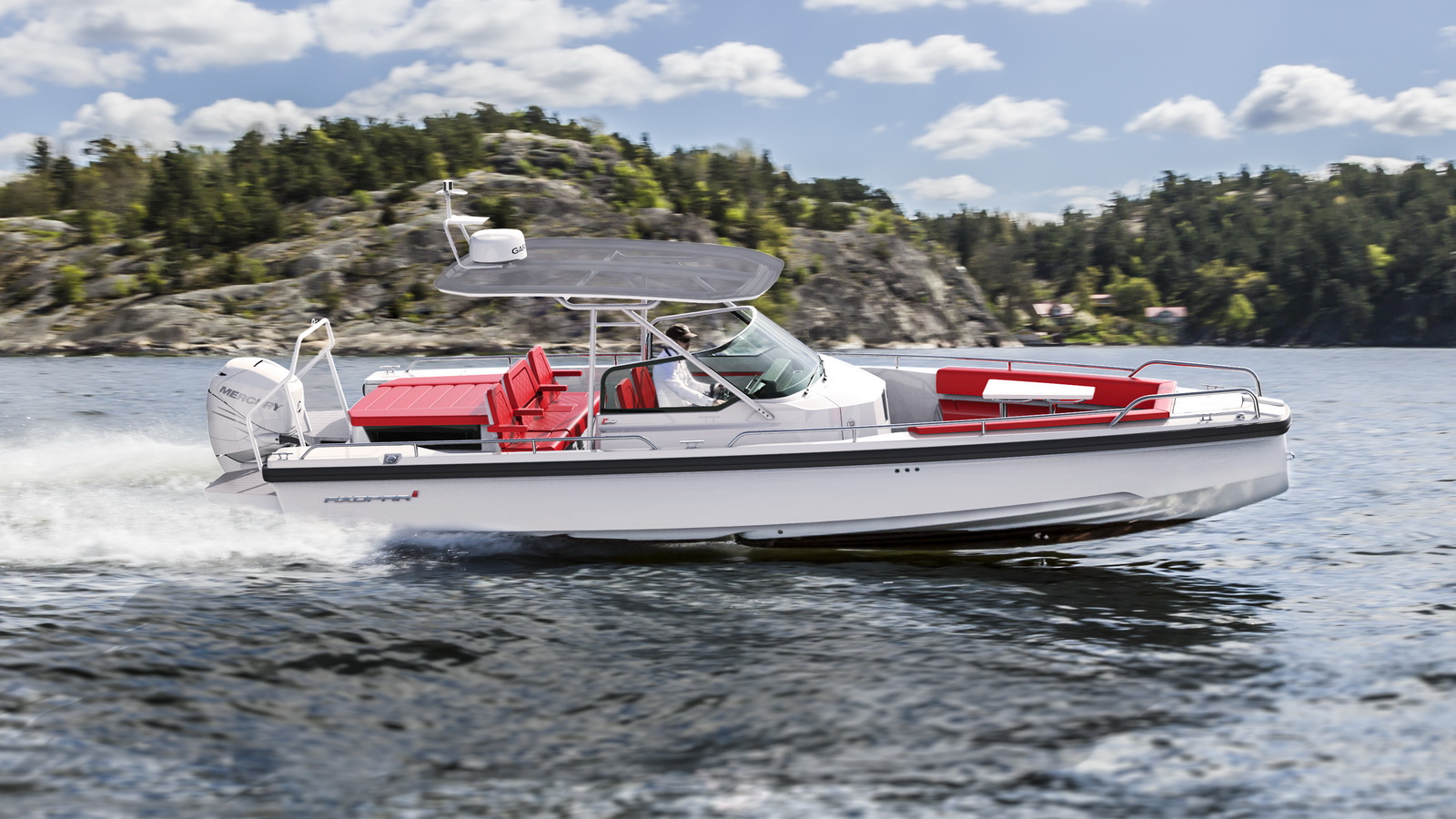 Without tampering with the boat's essential DNA and core values, customers who are already familiar with the outgoing model will immediately notice that every detail they can see, touch and feel about the new face-lift Axopar 28 has been improved. Everything that is, apart from the price-point, which, we are pleased to say, remains the same as before with no foreseeable increases in price.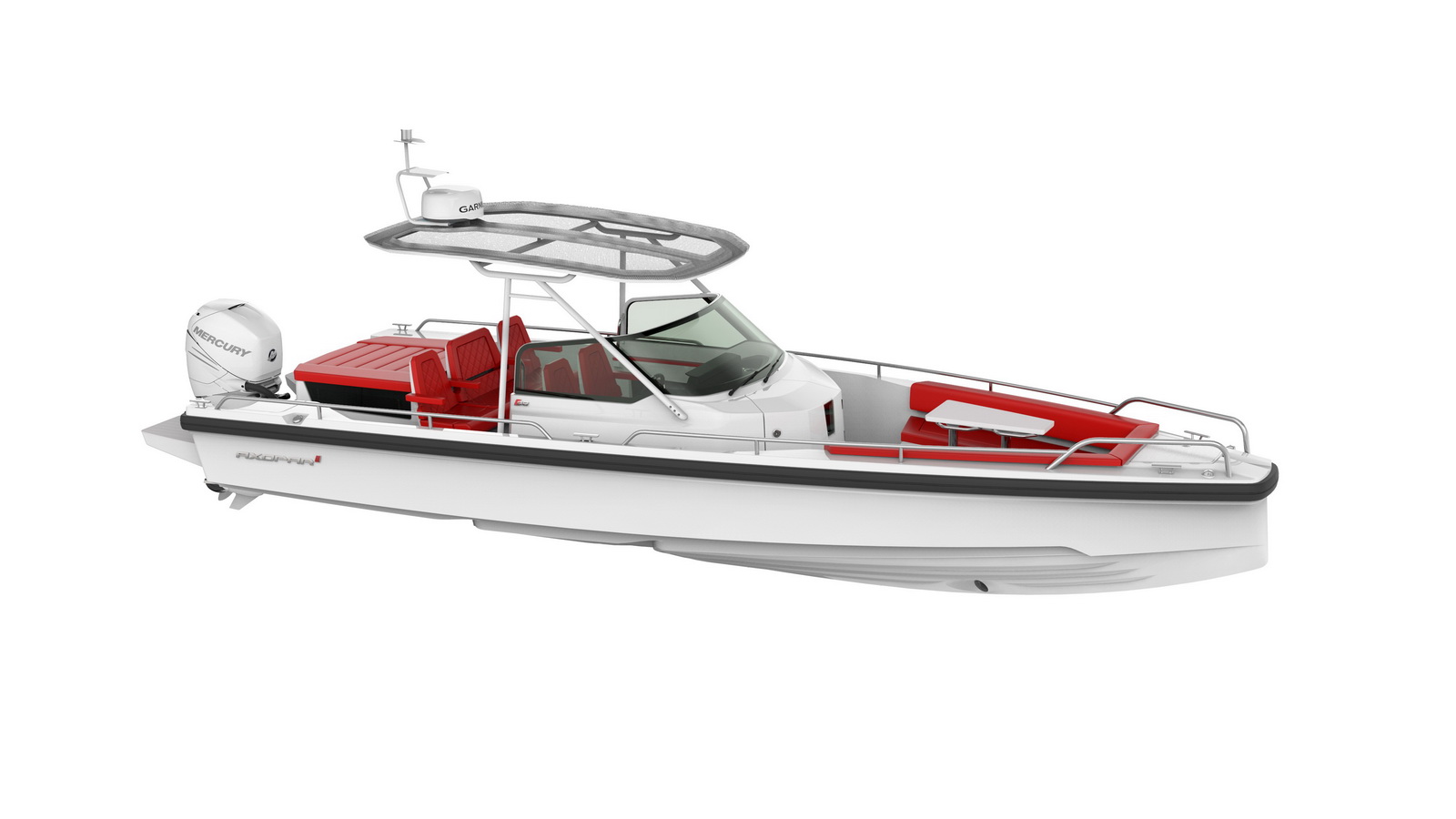 Axopar have increased the stakes in terms of quality and engineering, such that every shape and curvature has been honed to perfection with an extensive re-think of their modular construction. Everything from the hull stringers, transom, engine mounting etc has been revised and will be stronger and stiffer, with an enhanced level of fit & finish than ever before. An extensive weight analysis programme ensured the target weight for the new boat has remained the same as the previous model.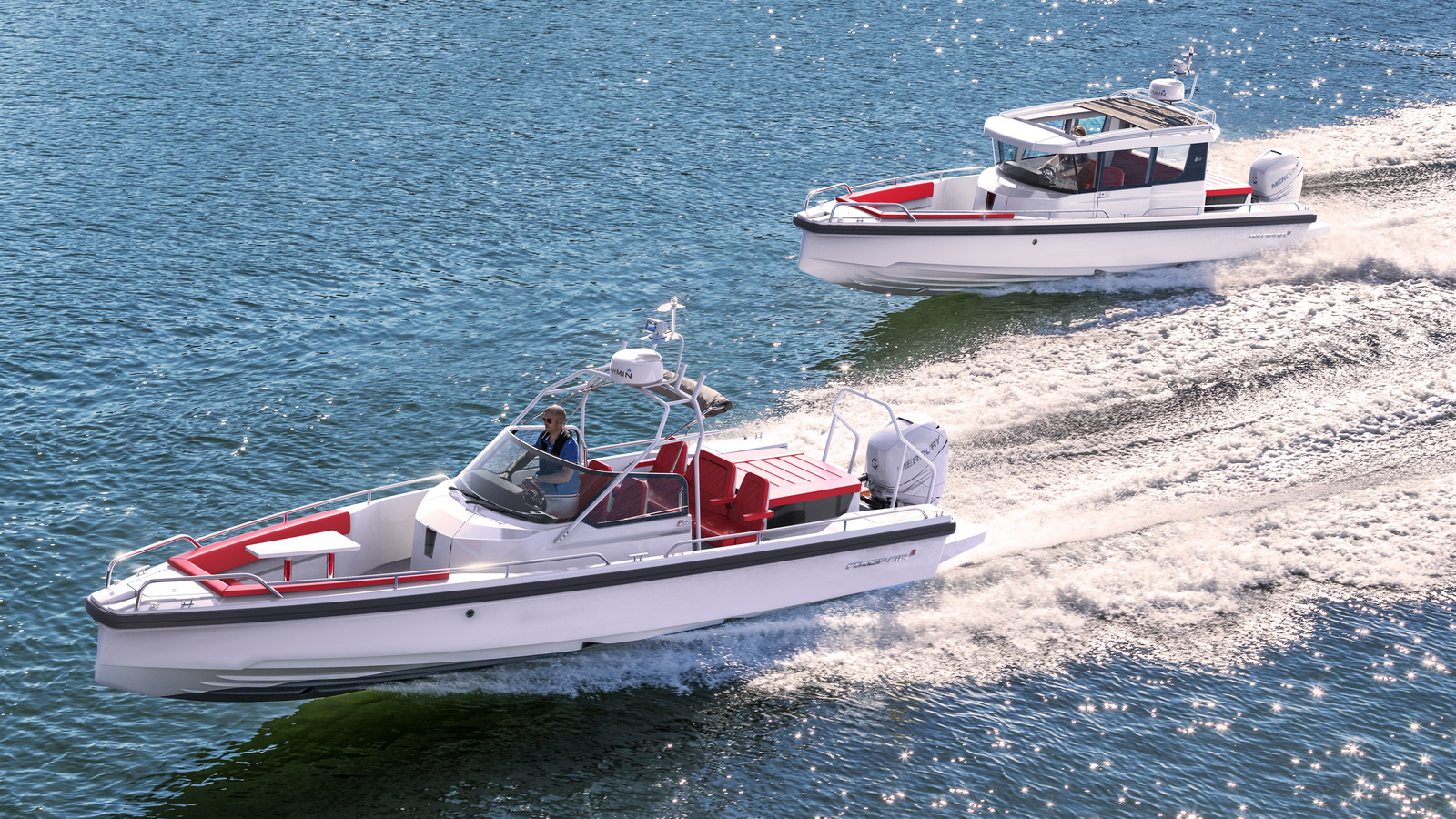 For added stability and improved balance, the hull has been scaled by 1.5%, equating to slightly longer length overall, increased by 13cm, and wider beam, increased by 5cm, and for greater passenger comfort inside the cockpit, the hull sides have been raised by 8cm and the deck level by 4cm respectively. Apart from the open cockpit boats without an aft cabin, all other model types will be upgraded as Category B Offshore craft for up to 6 persons and built to a high standard as certified by the National Marine Manufacturers Association (NMMA) and the new more stringent CE directive in Europe.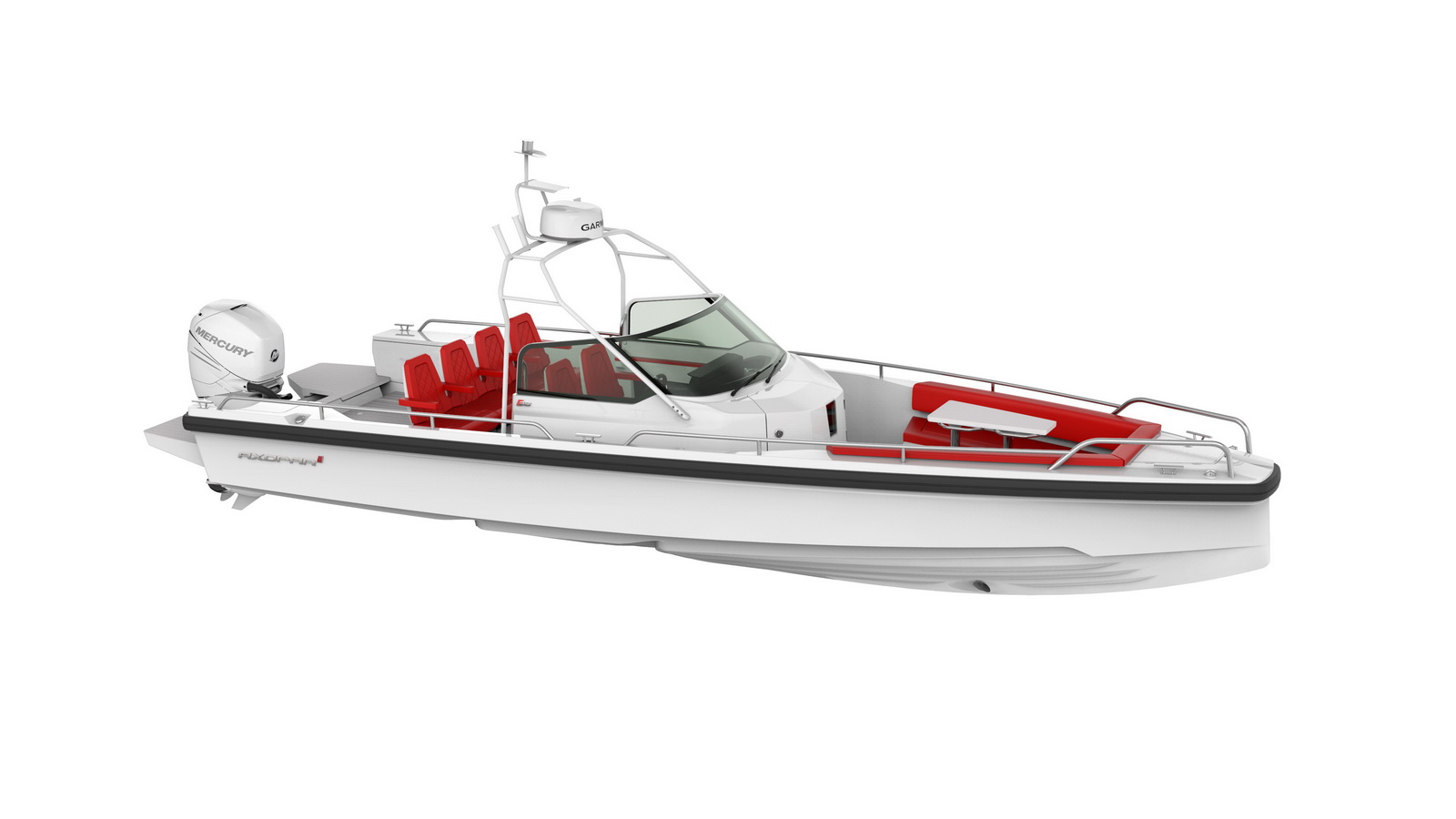 Axopar's new, ultra-modern, lean and efficient production facility in Poland has been operating since April 2017 and as much as the product design & quality itself has improved, manufacturing build times have reduced and we are already seeing Axopar boats produced to an even higher quality level than before.
Read More about the Axopar range.