As we move into April, traditionally regarded as the transition month between the high and low seasons in the Andaman Sea, our thoughts turn to the different but still interesting choices available to boaters in Phuket for the next six months. While the "green season" gives us plenty of options and lots to do we are also already looking forward to the next high season and so should you.
Now is the time to start thinking about your options when the wind shifts back to the northeast and clear skies return to our little piece of heaven on the Andaman Sea. If you are a current boat owner, will you be keeping your boat for next high season? If you are happy with the boat you have at the moment then the low season is the time to go through all the systems and rectify any small issues so they do not become problems next high season when you want to be enjoying as much time as possible on the water. Make plans to haul her out of the water and inspect the hull and apply a new coat of antifoul.
Do you want to upgrade your boat for next high season? If so now is the time to list your current boat with Derani Yachts so we can create a first class presentation to make her attractive to potential buyers. We feel that we can offer that little extra in achieving the goal of selling your boat and that we always go that extra mile in finding a buyer for your boat. When listing a boat for sale, we will always spend ample time in getting to know your boat and the unique selling points that every boat has and it is then our job to highlight these through the various platforms and channels that we work with.
Are you looking at a pre owned boat to enjoy next high season? We are selective in the boats we list, we do not want to list every boat for sale in the region but we do want you to find the right boat for you. Feel free to browse our used boat selection on our web site but please note that this does not include every boat we have for sale. Even if we do not have something that suits your needs we are happy to discuss your requirements and are here for you whenever you need us.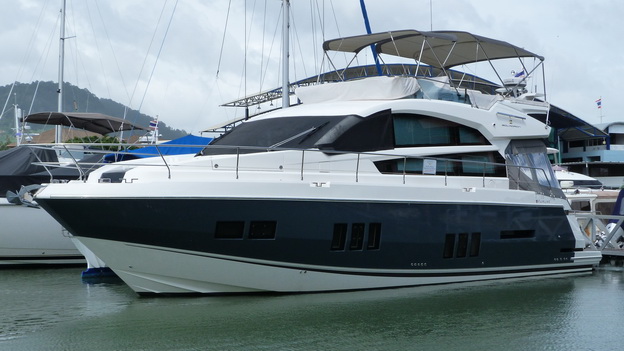 Is it time for you to buy a new boat? Even with modern building techniques and pre built hulls it can still take around six months to complete your new boat. Cabin configurations and engine and power choices need to be decided. Interior plans and fabrics need to be chosen, available extras picked to suit your needs and boating requirements. Factory visits and sea trials, delivery and commissioning all need to be planned.
Fortunately Derani Yachts are here to help you with all your boating requirements and need and we are available to help whenever you need us. Call in today and let us help our passion become your perfection.