Earlier this month our brokerage manager, Ian Hewett, accompanied the new owner of the Selene 43 Ocean Trawler "Tao Tong" and one of his work colleagues on a trip to Langkawi to make the official handover of the yacht. Breaking with marine tradition and superstition they departed on Friday the 13th and made overnight passage to Langkawi.
Arriving in the Telaga harbour marina mid morning the yacht was refuelled and the crew made the trip to Kuah town to be checked in and file the change of ownership paperwork. New rules in Langkawi mean that motor boats must now use an agent to check in and out and this was efficiently handled by Nautical bits in the Royal Langkawi Yacht Club.
After doing some essential duty free shopping, the crew returned to Telaga harbour where they enjoyed an evening meal at the Mare Blu restaurant on the boardwalk. The following morning they departed Langkawi and headed for Kantiang bay, Ko Lanta. Trolling a line behind the boat saw them catch a dozen tuna to add to the Dorado from the trip down.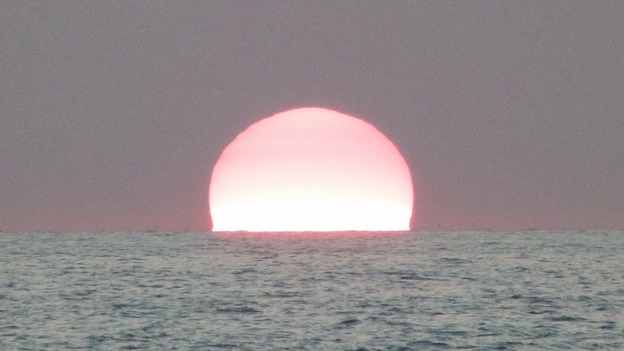 Anchoring up at Kantiang Bay the crew enjoyed an incredible sunset and a meal of freshly caught fish on board. The lantern was swung and sea stories were told until the small hours before a comfortable night on board and a passage back to the Phuket Boat Lagoon the following day. The Selene 43 Ocean trawler is one of the brands proudly presented by Derani Yachts and we are pleased that "Tao Tong" will remain in Phuket under the supervision of our yacht management program.