The plan to turn Phuket into a high quality marine hub is starting to gain momentum with various projects seeing fruition said Phuket Governor Nisit Jansomwong at a press conference on Monday the 9th of February.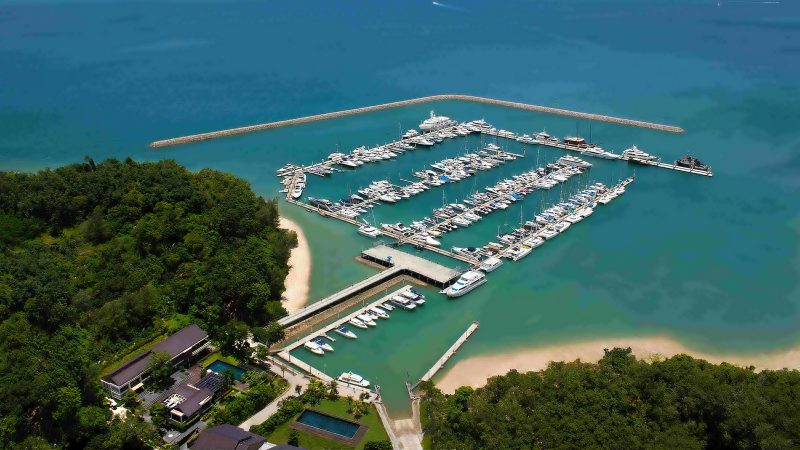 Phuket has good potential to become the hub with four privately owned marinas plus one government marina and the deep sea port for visiting cruise ships. At Chalong Pier there is the one stop service for immigration, harbour and customs for any boat arriving in Phuket and a fire rescue boat has been ordered under a budget of B25 million which will be placed in Rassada Pier. He added that there is at least one more boat officials are considering ordering and stationing at Chalong Pier. While he did not disclose specific details he affirmed that the boat would help increase safety confident among yacht cruisers.
Governor Nisit continued that he believes Phuket is ready to welcome more yacht and cruise ship travellers but was concerned that there were not enough facilities for boat repairing or maintenance and suggested that a yacht repair and maintenance program should be added to the technical college's educational program. Also, we should be concerned more with basic infrastructure and utilities such as water, electricity and transportation or even waste management and that all these things must be well managed before we really become the hub.
There are plans to extend the Deep Sea Port from 360 meters to 420 meters while at Ao Po Grand Marina in the northeast of the island the extension of about 80 meters of dock space will allow for 25 to 30 more boats. The Ministry of Tourism also supports plans to position Phuket as a regional marine hub, but a lot still needs to be done to ensure that marina and port facilities on the island meet international standards said Tourism Department Deputy Director General Kajorn Veerajai.
Mr Kajorn also supports bringing more cruise passengers directly to Patong which lacks adequate mooring and marina facilities. Currently, the ships have to anchor at sea and transfer passengers to shore. This needs to be developed and the Ministry of Tourism and Sport will support this project he said. The Minister also promised he would try to discuss with relevant bodies to ease the law for foreign yacht owners.