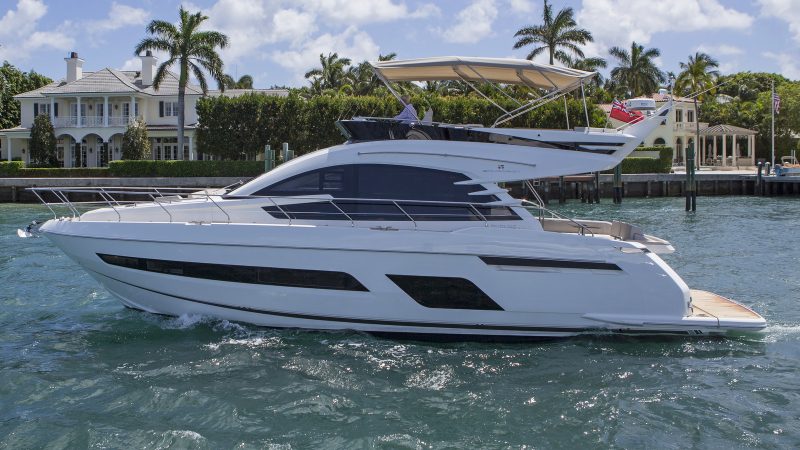 The Fairline Squadron 53 made its US premiere at Palm Beach International Boat Show at the end of March and was put through her paces on the water for the first time in front of the public. The third variant from Fairlines popular 53 foot range, the Squadron 53 is based on the same hull as the two Targa models, the Open and GT, but features a new design from the deck up courtesy of renowned superyacht designer Alberto Mancini, who has added his design expertise, showcasing the future direction of Fairline's exterior styling.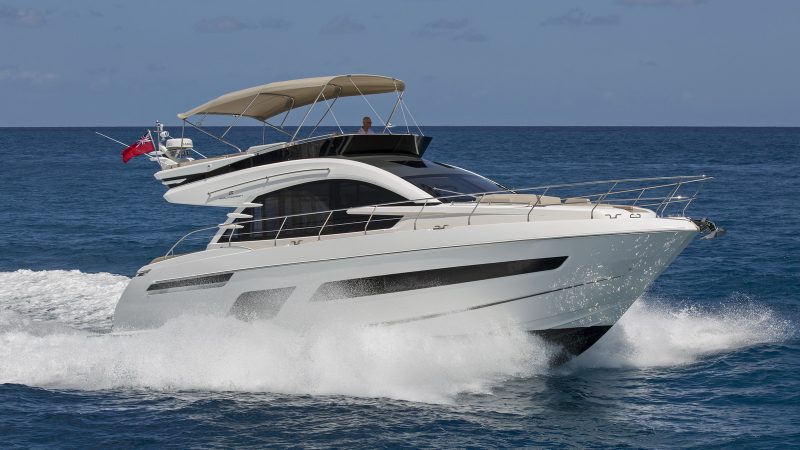 Mancini's design has resulted in a spacious main deck with a flat floor from the cockpit to the lower helm, which in turn ensures a flat ceiling in the master cabin offering a generous 6 foot 4 inch headroom at the foot of the large double bed, adding to the overall sense of space in this expansive 55 foot 6 inch, 16.92 metre long cruiser. The clever layout configurations provide owners with complete flexibility, including three or four cabins and multiple galley arrangements including the main deck, forward or aft locations or below deck, as well as the new addition of foredeck seating.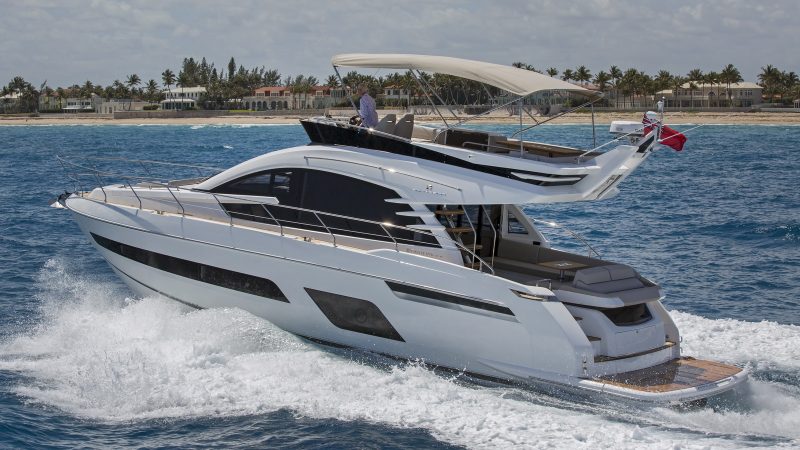 Hand crafted to order by Fairline's highly experienced and dedicated craftsmen in Oundle, England, the new Squadron 53 offers luxury boaters total command and control thanks to its striking swept flybridge, whilst exuding style and offering great entertaining spaces onboard. Fairline's approach, from superior engineering and multiple layout options, to small details that delight, makes the Squadron 53 the perfect choice for those who want their yacht their way.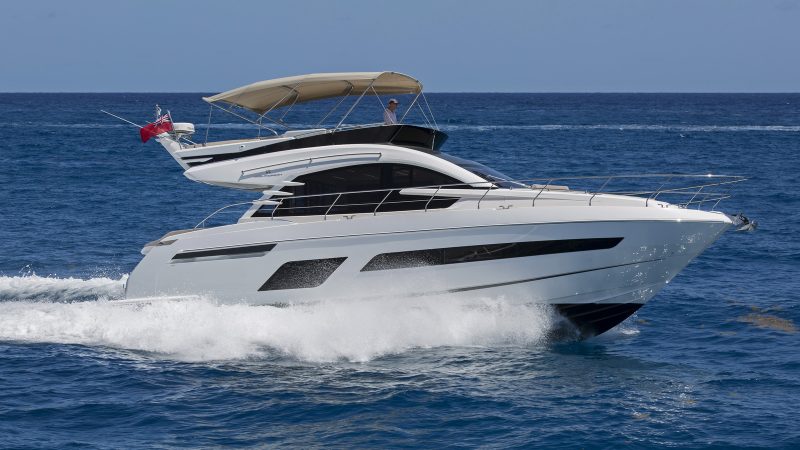 Andrew Pope, Head of Design at Fairline, says, "Owners will feel in total command and control on the fantastic flybridge of the new Fairline Squadron 53, a yacht that offers excellent sea-keeping in all conditions. At the same time, the space, style and sumptuousness of this luxury cruiser means that guests will also have the ride of their lives. The Squadron 53 is the first Fairline yacht to have touches of Italian design and features subtle Mancini influences, which have evolved Fairline's time-proven design DNA to create a model that perfectly blends beauty, form and function. With the Squadron 53, owners receive unrivalled flexibility in layout and complete comfort and luxury in its construction and features."